| | |
| --- | --- |
| | |
| | |
| | |



The Beat Goes On
Ministry of the Attorney General-Provincial Support Staff Seminar
June 2006
"I was very tired but after this session I had a lot of energy. It was well done and I do hope that we can do this again. We made great music together!"

"I want a set of drums! What a fabulous presentation! What a great way to get rid of your inhibitions and relieve stress. Sure beats slamming doors!"

"and the beat goes on.....and the beat goes on..... I absolutely loved this morning. I've brought my egg shaker into work along with an egg cup. I'm keeping it on my desk and I'll use it when I feel myself stressing out and I need a musical interlude in my day! Who knows. Maybe I'll shake it and do my version of the rumba on a day my staff are stressed. Laughing at the manager must be a good way to shake that stressful feeling!"

"That's really interesting. I didn't realize that I can participate in this kind of music before attending to this program."

"Who knew we had rhythm? Loved it."

"This was extremely surprising. Initially I was hesitant, and thought this would be a session that wouldn't interest me as much - but found to my surprise, it was actually quite good! And it was as the session progressed, it became better and better, so at the end, the audience left motivated and energized. Who would have thought drumming could do that?"

"you could see very fast into the session where it was affecting every thing we do from work life to home life"

"I found the use of different instruments and their sounds enlightening to show how people are different and may have a different way of doing things. Doesn't mean their way is wrong, just different. Plus it showed how such an eclectic group could work together as a whole".

"I'll admit that I groaned when i first walked in and saw instruments everywhere, but after the first drum session I loved it. The energy and rhythm in the room amazed me. The presenter was very talented and motivating. I was pleasantly surprised at how fun this session was. The message is very symbolic; we really can create a fun and unique beat together when we approach a new thing with an open mind."

"It got people working together for the common goal and enjoying it."

"Group drumming builds bridges between colleagues"

"The group advanced from individualism and hesitation to a society committed and enthusiastic. Besides the fun and the great message, I thought the underlying message was also very clear, and so appropriate - we can maintain our individualism and "drum" to our own beat while still maintaining the pulse of the group - teamwork at its best."


Youth Challenge International
Global Issues Conference
Saturday, March 19th, 2005
"It renewed my strength"


Columbia D. Washington
Kitchener Unitarian Congregation
Intergenerational Drum Circle
March 23rd, 2005
"An amazing ability to intuit group and individual needs to maintain cohesion: used body, sound and voice…what fun!"
Sky Dasey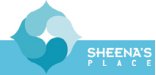 Sheena's Place
Workshop participant
"Terri's drumming workshops are fun energizing and something you look forward to. Great for healing, burnout, chronic fatigue, and just being creative."

Population: Corporate
Segal LLP
Terri's methodological approach to use each individual instrument brings the harmony, rhythm and unity to her group. She is like a conductor who is conducting a masterpiece. Her professionalism, knowledge of subject and way of delivering and teaching becomes therapeutic and sooths the body and mind.
-Nadeem Jilani - CGA, FCCA (UK)

To Read More

Population: Special Needs
Terri's gentle, creative drumming workshop puts participants in touch with the necessary reflection and active involvement needed to constructively deal with stress issues.
-Kevin Welbes Godin
Resource Teacher - Religion and Family Life
Toronto Catholic District School Board



To Read More



I believe that Terri's drumming work contributes to the social well-being of individuals with disabilities.
-Robert Janiga
New Visions Toronto

To Read More


Title: Building community through beat and rhythm - Toronto's Cedarvale Terrace harnesses the power of the drumming circle
OLTCA Morning Report, Kristian Partington
German poet and author Berthold Auerbach once said, "Music washes away from the soul the dust from everyday life," and more than 2,000 years earlier, the classical Greek philosopher Plato said, "Music and rhythm find their way into the secret places of the soul."

There are certainly benefits to be found in a drumming circle, and Cedarvale program manager Alma Lekic says the program helps "build community and offers opportunities for residents to interact with music.

"So far it's been very successful."

To view a PDF of the full article -
Title: Therapist uses drumming to bring isolated people together
CJN, Laura Stricker
Terri Segal's love of music goes back to her childhood. "I've always been into music, playing guitar and piano growing up," she said.

Today, the 32-year-old expressive arts therapist is the owner and director of Rhyth- mic by Nature, which holds group drum- ming and percussion workshops for schools, social service agencies, summer camps and community events, to name a few.

Her passion for playing the drums began when she was a student at McMaster Uni- versity, where she studied English.

"I started taking my first African drumming classes and more and more workshops. I found that as I started learning, the main passion was to share, so I would start drum circles... at the university," she said. "Wher- ever I went, I would gather people together in the community to play music on the drums."

To view a PDF of the full article
Title: And Miriam Drummed…
CJN, Avrum Rosensweig
Whoosh! The waves of the sea cascaded back. The Jewish people were free and celebrating their emancipation, led by Moses and his sister, Miriam. Moses sang. Miriam danced and drummed. The Torah states: Miriam "picked up a hand drum and all the women went out after her in dance with hand drums." (Exodus 15:20)
According to commentary, Miriam's use of dancing and drumming had such an effect on the Children of Israel (B'nai Yisrael) that the miracle did not remain an event tainted by pain and trepidation, but instead became one of jubilation.

Recently, I participated in a drumming course conducted by Torontonian Terri Segal, 27, an expressive-arts facilitator who shares the benefits of creative expression through group drumming and expressive-arts workshops.

To Read More
Title: Music from the Heart
North Toronto Post, Jeff Jurmain
Wherever Terri Segal goes, music seems to follow.
When she went off to university, she brought along her first African drum. Soon she led weekly drum circles, played benefit concerts and provided rhythm for social demonstrations. When she travelled to Costa Rica to teach English, again her drum came along. Soon, villagers joined her for a weekly percussion group at her hostel.

To Read More